The Beat of the Amazon – Manaus to Belém
The boat from Manaus to Belém was different both on board and in the scenery. This time around there was no food provided and you either had to pay for your meals or bring your own food.  Most of the day was spent hanging around in the hammocks, trying to sleep through the heat of the day, while night times would bring people to the back of the boat for conversation and dominoes or card games.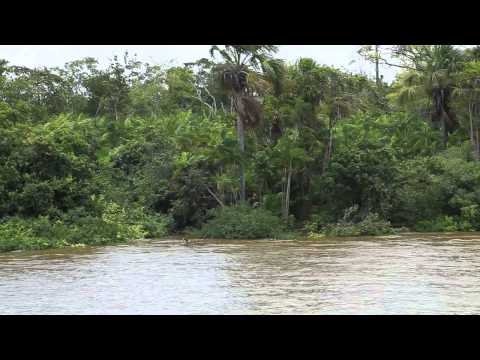 Unlike the boat coming from the Colombian border, this part of the journey saw more population centers.  It's best to break up your ride, if you're going here for touristic purposes by stopping in Santarém where you can enjoy some beach time despite still being in the middle of the river.  By far my favorite part was watching the small population centers run by and people rowing out on their boats.