Packing for the Trip
I've been re-capping some of my recent adventures around California and I have every intention of digging back into the archives of my old journeys, but it seems appropriate to first talk about the much anticipated upcoming adventure I'm about to embark on (and the newfound impetus for the blog).  Just like thousands of other people around the world, when I heard the announcement (all the way back in 2007) that the 2014 FIFA World Cup would be held in Brazil I swore to myself I would be there.  Lucky me, I had an uncle who had moved to Brazil a few years previously.
Admittedly I jumped the gun on the whole going to Brazil thing.  Days after landing in New Zealand, I asked my uncle for a reign check on the invitation to teach English at his school for 2014, but clearly I have no patience.  I spent a year in South America after graduating USC, returning to the states almost exactly 1 year before the cup began, but with plans very non-concrete plans floating around for a return. Now I have a ticket — a one way to Buenos Aires, Argentina where I'm meeting up with a friend to hitchhike into Brazil with.
That's about all I have.
Am I even the slightest bit prepared?
What do I even need to get ready?
Have I learned nothing from my two previous one year stints globetrotting?
I've found myself asking myself these questions on a loop.  The one way gives me flexibility. Maybe I fly back from somewhere in Brazil or maybe I hitch through Central America or maybe find a flight to Nepal. I don't know.  That being said, I've decided to move out of the room in my beloved Echo Park apartment (much to the chagrin of my favorite couple Jonny/Gerardo — maybe more on them some other time).  I'm supposed to be out of here by May 1, at which point in time I'll proceed to bum around on friends' couches until the flight.  Or to be more precise, bumming around this apartment, as to ease the pain/separation anxiety, for my favorite couple;)
So I spent most of the weekend sorting through the room that I barely moved into. When you get around to packing up your things nostalgia can hit you pretty hard, that's why there's so many packrats out there.  In the course of the weekend I found tickets stubs from flights, train rides, museums, etc. that were momentos of the summer 2009 trip to Europe, old film school stuff, and postcards from every which when.  Mind you this is after having two extended year long travel trips… why do I still have any of this stuff?  This is the best excuse for throwing everything a way!  People almost always feel liberated after throwing all the unnecessary 'stuff' away.  It's one of the best things to do before travelling.  So, naturally when my roommate Phyllis, who is also embarking on an extended travelling adventure,  started dumping her things I collected them for myself.   All joking aside, I actually did very well on the throwing things away front and I'll be removing it from the apartment premises in the next days.  Aside from clothing and furnitures, I got everything down to just about one 14 x 14 x 14 sized box (mostly full of books that I cannot part with — including no less than 3 copies of Lord of the Rings and several other Tolkien-related titles). The room is now devoid of my things, with the exception of my iMac, my laptop, some hard drives, and the pile of clothes I'm packing up before I vacate the room entirely in the morning.
I do have one particular weakness that I realized has gotten out of hand and needs to be reigned back in.  Hats. Not really sure when this habit started, but a Micky without a hat is a rare sighting.  Sometimes I tell people that I'm repeating myself visually so I'll be remembered, but it's just an excuse, albeit one that I think has some merit.  I know for a fact that a friend once told another person I would be the girl with the hat and he was thoroughly disappointed that it happened to be possibly the only time he'd seen me without a hat.  Most days I have 2-3 with me in my backpack (in case I need to switch I suppose), though I usually have one hat I'm always wearing.  It only changes when I forget them somewhere in New Zealand or they're stolen from me in Peru.  But now they simply had to be dealt with so I spent several hours doing this when I should have been focusing on all the work I have to get done: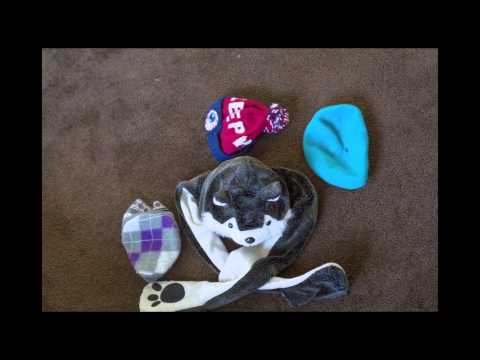 After that I felt I could say farewell to some of them and I narrowed down my hat 'must-keep' pile to around ten.  Guess I need to go in for round two. That will be tonight's project alongside the rest of the clothing. I don't see too many upcoming trips while I'm still in the states so posts I manage to get done will be digging back in time, starting with the New Zealand trip and there's plenty there to get on with between the stories, photos, etc. I'm looking forward to getting it all down in a presentable manner.
During my packing extravaganza I also watched a clip of James Franco and Stephen Colbert arguing about who was the biggest Lord of the Rings fan. Franco didn't have anything on Colbert. I, however, believe that I could destroy Colbert in LOTR trivia.